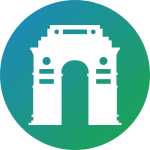 Full Information on Birth Certificate Apostille in Delhi
Getting an opportunity to work or reside overseas is a chance that everyone would love to enjoy. However, it also includes the responsibility of completing paperwork. You cannot move to any foreign country or abroad without birth certificate apostille. Countries such as the UK, USA, and Australia ask for Apostille documents. An essential document is birth certificate and you can easily get your birth certificate apostille in Delhi with the help of ND Universal we are authorised provider of apostille services.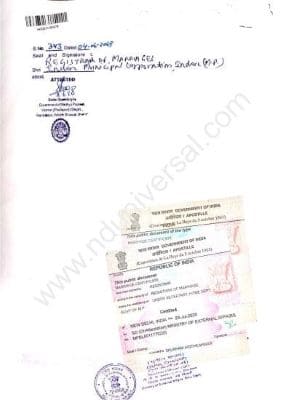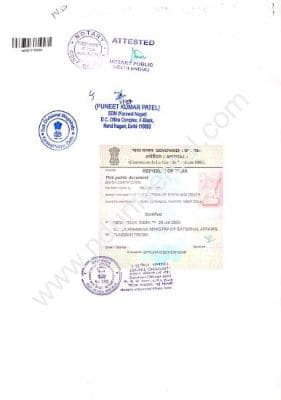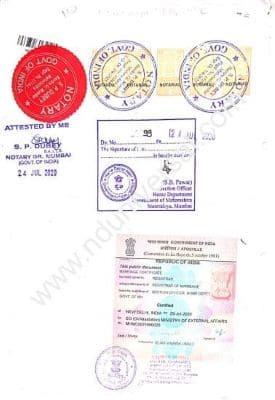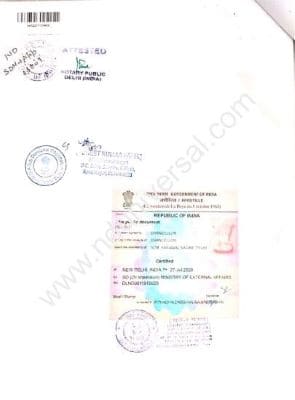 Sample copies : Birth certificate apostille in Delhi
What is a Birth Certificate? Why is it necessary?
A birth certificate certifies an individual's birth. It is an important document specifying the time, name, and place of birth of a person. Apart from proving the identity of an individual, a birth certificate has tons of benefits to Indian citizens. Having a birth certificate gives you the right to basic rights, such as the right to vote, take admission in a govt. or private school, benefit from the schemes and services of government, get married, transfer or inherit property, and obtain identity documents that are government-issued. Thus, to get these benefits, Indians and expats, coming from other countries, need a birth certificate apostille. The need for attestation on the documents is essential as unattested documents are not acceptable overseas.
Work Visa
Study Visa
Family Visa
Business Develop in Foreign
How to get Birth Certificate Apostille in Delhi?
There may be apostille agents in-business in Delhi offering the apostille birth certificate services. It is to help clients in acquiring the MEA apostille. However, you may look for apostille services, considering if they are legal apostille service. The apostille service provider should be adept in document handling, So ND Universal is going to be your better choice for apostille service because they handle your document safe and securly with free pick up and delivery.
Birth Certificate apostille services is mostly done by experienced staff in ND Universal. We give importance to client's convenience and fulfill the requirement of apostille on birth certificate.
What is the Birth Certificate Apostille Procedure in Delhi?
The Birth Certificate apostille procedure in Delhi is lengthy. It has to pass through different verification stages to receive the final apostille attestation.
The Indian Government Ministry of External Affairs provides on the apostille document the MEA stamp. Now, the MEA has regionalized from January 01, 2019, the process. The procedure is with 5 cities Branch Secretariats and RPOs. The Birth Certificate apostille in Delhi follows this procedure:
Notary Attestation - The notary certification is the first step of this procedure that is received from a local notary. It is a stamp and a signature on the certificate. The basic need of any notary is the certification and is the first step in India for educational and personal documents.
Home Department Attestation - Personal documents verification is through the State Home Department. The legalization of personal document comprises of death certificate, marriage certificate, and birth certificate apostille. Home Department performs personal documents legalization and the authorities are appointed to attest the documents.
SDM Attestation – It refers to Sub-Divisional Magistrate. It is the Home Department alternative, useful in rare cases. The authorities obligate HRD attestation only for educational documents. However, the SDM is independent and operates distinctly.
MEA Apostille - The MEA at this stage provides a sticker with the applicant's name and other details. It is sent along with the apostille sticker and MEA stamp is mandated on the commercial documents. It is performed by the central government and is the final apostille stage.
How much time is required to get the Birth Certificate Apostille?
The birth certificate apostille may take a couple of weeks to complete. The process overall time may have an impact when there is the incorporation of the HRD. Likewise, state to state changes may take over a month.
What is the cost to get Birth Certificate Apostille in Delhi?
The authentication on the birth certificate in Delhi involves different steps. There is apostille attestation fee and it relies on the verification type you require. If you want it only from the MEA or also from other levels. The fee varies as per your requirement of apostille on the birth certificate.
Is there an office in Delhi?
Yes. There is our office in Delhi offering doorstep service. Your documents will be picked by our executives and you will get the apostille done perfectly.
What to do if my documents are laminated?
The laminated documents will be taken care by the executive coming to pick the document from you. They will remove the lamination, get it apostilled, and return safely to you.
---
Why Choose ND Universal for Apostille Services?
ND Universal is a trusted, and well-known organization for birth certificate apostille services. Here are the key reasons why you can bank on the ND Universal team to get your documents apostilled.
Request Free Quote for Apostille and Attestation Services
Get the Birth Certificate Apostille in Mumbai from ND Universal. We are one of the best apostille services providers with 9 years of experience. We provide same day pickup in Mumbai.