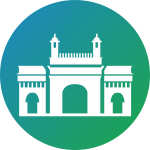 Apostille services In Aurangabad
Are you recently looking to move abroad and therefore require international attestation for your important documents or certificates? Or your foreign employer has asked to showcase the validity of your important documents or certificates? Whatever the case, our ND Universal experts are always ready to solve your problems.
At ND Universal, we specialize in offering a seamless technique to help you go through the Apostille procedure so that all your professional authority-issued documents are verified and legalized properly. And the good news is that – you do not have to endure any hassle or spend your precious time. Awesome, right?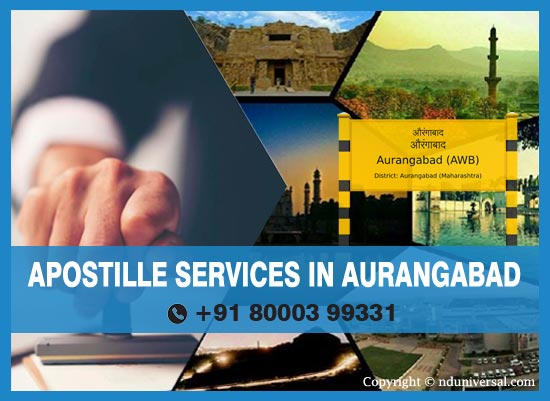 Therefore, if you are on the lookout for a trustworthy, professional, and reliable Apostille service provider in Aurangabad, then your go-to choice should be ND Universal. To find out more about how you can collaborate with ND Universal for a stress-free apostille attestation process, continue reading our guide below.
What is an Apostille?
An Apostille is defined as a term that is used for legal verification or authentication. As a result, an Apostille is referred to as the authentication of seals and signatures of officials on various public documents. These documents will be acceptable in all the nations that are members of The Hague Convention (also known as the Apostille Convention).
Sounds confusing? Well, we will simplify the definition for you.
Let us say that you are planning to enroll in a university abroad for higher studies. Don't you want your educational qualification degrees and certificates to be genuine? Yes, right? That is why the Apostille or Hague Convention was established.
The law of the convention ensured that the documents issued in one signatory country would be taken valid in another. In India, the Apostille attestation process is carried out by MEA or the Ministry of External Affairs.
Benefits of Apostille
To assist you in obtaining a deeper understanding of the Apostille attestation process, here are some of its advantages you should know:
Identity verification
If you plan to use your documents in a foreign country, then knowing what an Apostilled certificate or document is can be crucial. Simply showcasing original documents is not considered enough when you travel to countries that are members of the Hague Convention. In such circumstances, an Apostilled document or certificate is required to provide proof of your identity.
Legally-accepted procedure
When you obtain an Apostilled document or certificate, you can be assured that the process will be 100 percent legal and there will be no instance of fraud or shady business. Thus, the chances of corruption or bribery will be much less relevant.
International acceptance
In case you are unaware, there are certain documents that are only accepted internationally if additional authentication is carried out on them. Such documents include death or birth certificates, degree papers, and more.
Countries that accept Apostille documents
Did the term 'Hague Convention' or 'Apostille Convention' confuse you? Read on.
The Hague or Apostille Convention includes 124 member countries that have agreed on a common ground for the verification of important documents or certificates. So, if you are considering travelling to any of the member countries, your documents/certificates must contain the Apostille stamp/sticker.
India is a member of the Hague Convention since 2005. As per the convention, any document/certificate that is Apostilled in a member country will be acceptable in other member countries.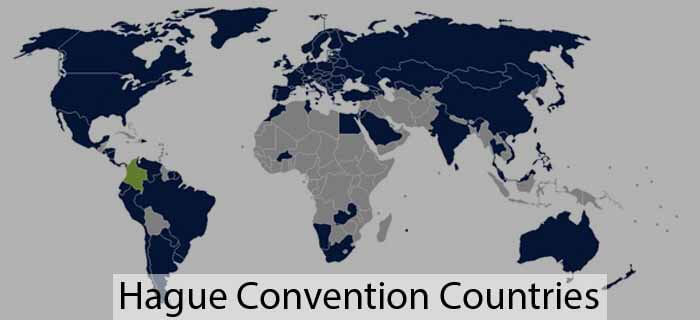 Process for Apostille attestation
Notary
University verification
HRD (Human Resource Development)
Home Department or SDM (Sub-Divisional Magistrate)
Chamber of Commerce
MEA (Ministry of External Affairs)
1. For educational documents/certificates
The primary step involves verification of the documents/certificates by the local university or notary. These institutes are responsible for originally issuing the said documents/certificates.
After that, the documents/certificates will be further verified by the HRD or Human Resource Development department of the state in which the Apostille attestation is being carried out.
Finally, the MEA will provide the final seal of approval by providing the Apostille stamp or sticker on the documents/certificates.
2. For non-educational/personal documents/certificates
For non-educational documents, the primary stage of verification is the local notary.
Once the notary verifies the document or certificate, it is passed to the SDM or the state's Home Department for additional verification.
The final stage involves registering the Apostille stamp on the documents/certificate by the MEA.
3. For commercial documents
The initial stage of verification of the documents/certificates is done by the Chamber of Commerce.
Once the Chamber of Commerce verifies the documents/certificates, the Apostille stamp is registered by the MEA.
There will be no additional involvement of the local notary of state's verifying authorities for the verification of commercial documents.
What does an Apostille sticker/stamp look like?
Before you confuse the Apostille stamp with other types of attestation, know how it looks:
The Apostille stamp or sticker is a computer-generated sticker that will be square-shaped and 9 cm in length.
Each Apostille sticker will have unique identification digits containing 4 alphabets and 10 numeric numbers.
The unique identification digits will be used to judge the legitimacy of the Apostilled certificate or document in countries that are members of the Hague Convention.
Once a document or certificate has an Apostille sticker, the same will no longer be needed to be checked by the embassy.
The MEA or Ministry of External Affairs offers Apostille stickers to the certificates or documents.
What documents are required for the Apostille attestation?
Since the Apostille stamp or sticker is to be printed on a clear copy of the document/certificate, you will need the following:
The original certificate or document needs to be Apostilled.
Civil identification such as your driving license, passport or Aadhaar card.
In the case of business documents, the company cover letter is required, which is to be written in favour of the MEA.
What is the time required to complete the attestation process?
Generally, if you decide to perform the Apostille attestation process yourself, it can take a long time. However, with ND Universal, you can expect the process to be completed within 5-7 days. We will ensure that the process is completed in a fast-track manner so that you can obtain your Apostilled documents or certificates quickly.
What is the validity of the Apostille stamp/sticker for Aurangabad-issued documents?
Usually, Apostilled documents/certificates are valid for 6-12 months. However, the validity may differ from one member country to another. For instance, Apostilled documents/certificates have lifetime validity in some countries.
---
At ND Universal, we offer free-of-cost pickup and drop services for Apostille attestation in Aurangabad so that you can enjoy the ultimate comfort and ease of use. You only have to share your area pin code with our representative so that we can kickstart the pickup and drop service swiftly.
We have one of the fastest and most reliable Apostille attestation services in Aurangabad and you can expect your Apostilled documents/certificates to arrive at your doorstep within the next 5-7 working days.
And what is more exciting is our pricing! You will be happy to learn about the cost-effectiveness of our services. So, get in touch with us today!
---
Why Choose ND Universal for Apostille Services in Aurangabad ?