Apostille in India [Complete Information]
What Is An Apostille?
Apostille in general is a French word for certification. It is an official process or certification to legalize or authenticate the document with an apostille sticker, obtained by the concerned authorities.
The Apostille sticker, issued by the MEA of Ministry of External Affairs, contains important information such as the name of the document, the name of the document holder, name and signature of the officer who issued the sticker, date, and location of the issuing of the sticker on the document, seal/stamp, and signature of the concerned authorities, and a unique identification number through which the authorities can verify the authenticity of the sticker and document online as all the Apostille document information is kept online in India.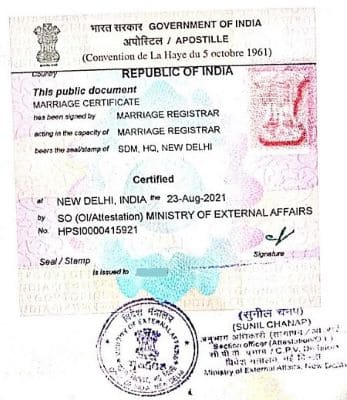 Why and When a Document Apostille is required?
An apostille document is a must to prove the authenticity and credibility of your documents to obtain any kind of visa for any country signed under the Hague Convention.
The Hague Apostille Convention is an international treaty drafted by the Hague Conference to make a simple method for "legalizing" the documents for the purpose of universal recognition. Currently, there are 117 countries that have signed the Hague Apostille Convention treaty, including the USA and India.
Document Apostille in India
Apostille in India is a mandatory process to obtain a visa for any convention member countries as India itself is a member of the Hague Apostille Convention since 2005. If you are planning to expand your business, get a job or reside in a foreign country, it is essential to get your Apostille documents authenticated or apostilled by the Ministry of External Affairs in India.
The MEA is responsible for handling the foreign or external affairs of the country. The apostille stamp is issued by the MEA only. The Apostille document in India, in order to legalize it, first needs to be reviewed by the HRD Ministry in India before getting authenticated by the MEA.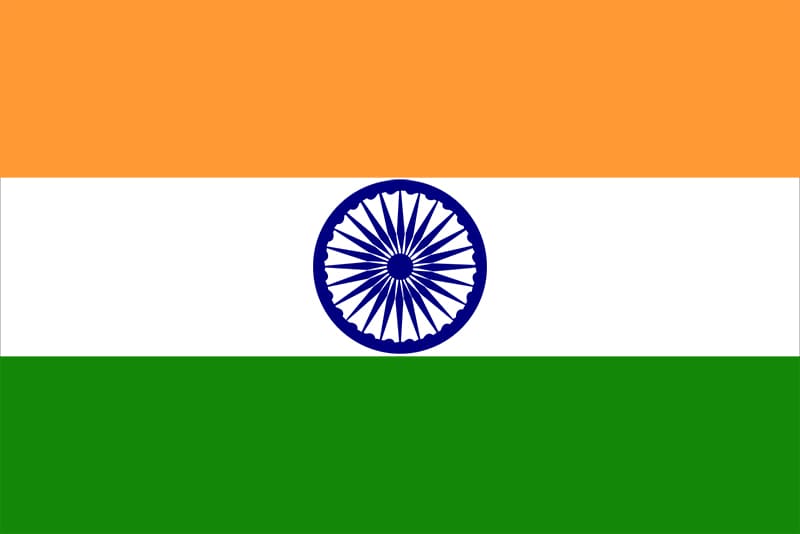 How To Get Apostille Document And Obtain Apostille Services In India?
There are three types of documents - personal, educational, and commercial. We, at ND Universal, provide hassle-free apostille services for all three types of apostille documents without any long, boring, and stressful paperwork and procedures.
In India, the document first needs to get attested by the regional or local notary, then the Home, HRD/SDM, or chamber of commerce.
The personal documents are attested by the Home Department, educational documents by the HRD/SDM, and the commercial documents are attested by the chamber of commerce. And the last step is to get an apostille sticker from the MEA.
We work closely with many authorities like the chamber of commerce, HRD, SDM, local notaries, MEA, and Embassies of various nations due to which we can provide our customers with quality services within no time and that too without making our clients go through any hustle-bustle.
What Is The Process To Get An Document Apostille In India?
Customer satisfaction and peace of mind are our priorities at ND Universal. That is why we don't believe in making these certification processes long and boring.
We provide a very easy-to-understand and simple three-step process to get a document apostille in India. The three steps involved in the apostille procedure are as follows:
Step 1: The very first step to get an apostille stamp in India is to get your documents attested at a regional level by a local notary.
Step 2: The second step varies according to the type of document apostille i.e., personal, educational, or commercial documents.

For Personal Documents Apostille
Personal documents such as apostille birth certificates, apostille marriage certificates, e.t.c are usually required to get family visas, resident visas, spouse visas, and others. These documents of Apostille are attested by the Home Department or Subdivision Magistrate (SDM) of the country.
For Educational Documents Apostille
Educational documents such as degree certificates are required to get an employment or work visa, student visa or to get admission in any college or university abroad. These documents are attested by the HRD Ministry or GAD within the country.
For Commercial Documents Apostille
Commercial documents such as property papers, registration of a company, e.t.c are essential for various purposes, including expanding business in a foreign country, establishing a new firm abroad, appointing the new director for the company, and import and export purposes of goods.
Step 3: The last step involves the process of obtaining stickers from the MEA or Ministry of External Affairs.
What Is MEA Apostille?
The Apostille sticker in India is issued by the Ministry of External Affairs. It is mandatory to get your documents apostille attested from the regional notary and then HRD/SDM, the Home Department, or the chamber of commerce to obtain an Apostille stamp from the MEA.
The apostille stamp will prove the authenticity and legitimacy of your documents to be used legally in a foreign country.
Why Choose ND Universal For Apostille Services in India?
Certificate Apostille is an official process in which the documents are legalized in a typical format to be deemed acceptable in the nations that belong to The Hague Convention.
The procedure to get an Apostille attestation for your documents can be a daunting, frustrating, and tiring process so hiring a certificate attestation service provider can be very helpful.
But it is a crucial legal process for verifying and proving the authenticity and legitimacy of the document with an Apostille stamp in India. So it is necessary to choose your certificate attestation service provider wisely.
ND Universal is one of the most popular and highly reputable Apostille attestation service providers with more than 6 years of experience for the same.
We are a leading apostille attestation service provider company in India, accepting documents from all over the country. We offer Apostille services for all kinds of documents including personal, educational, and commercial documents.
As mentioned before, customer satisfaction and peace of mind are our mottos. We understand how frustrating it can be to do a lot of paperwork, especially when they are busy with their lives. That is why, we, at ND Universal, aim to provide hassle-free certificate attestation services for UAE in Chennai without making our customers go through any kind of hustle-bustle or trouble.
Choosing ND Universal for Apostille services in India will benefit you with:
Professional and friendly staff to provide quality services.
Customer satisfaction and peace of mind.
A Streamlined process for document submission to avoid any kind of mess created by documents.
Pick up and drop off services of documents for our busy clients.
Reasonable prices for all official and extra services.
Easy payment methods to escape any stress for payments.
Less complex and easy-to-understand procedures to provide transparency to our customers.
Certified and reliable services.
Less time-consuming and stressless procedures.
24/7 Availability of customer support and services via phone calls, emails, and Whatsapp.
---
Frequently Asked Questions
What our customers saying?

Anshul
It is a tedious task and getting is done could be hectic when you have other things on your plate when you're planning on visiting foreign country for work or education. I indeed got lucky ND Universal came into the picture and help me getting the work done on time. Thank you for your services.

Praveen Kumar
I heard about ND Universal from a friend of mine, he was hustling with his paper work when he was travelling to foreign country, ND universal has guided me in ways apostille can be conducted really fast with hassle free services. They've done my task really well. Thanks for the assistance.