Apostille Services in India
Everything you wanted to know about Apostille process and Apostille services in India
Heading abroad for higher studies?
Planning to work abroad?
Or going abroad for any business opportunity?
When people wish to go abroad for studies or for work or wish to migrate there is one word that keeps cropping up. That word is Apostille.
Some are likely to confuse the word Apostille with Apostle. Let me tell you that there is a word of difference between the two.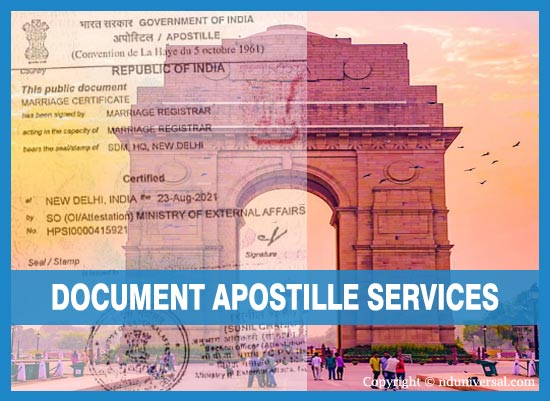 Keep reading on to know what Apostille is and why it is necessary for you if you wish to travel abroad for studies, for work or for permanent settlement in a foreign country.
What is Apostille?
You know, we could and should rather have used the word certification for what is involved in the process is nothing more or less than certification.
Yet, somehow, the world was using the word Apostille, which is the French word for certification and the word stuck because it seems so high sounding. It impresses people and makes them think there is something special involved in the entire process.
Birth certificate:
It helps to establish nationality of an individual. Governments will insist on an apostilled birth certificate if you are looking for admission to foreign study courses or for work. The apostilled birth certificate shows and proves that you are the person you claim to be.
Degree certificate:
The degree certificate is conferred by a university testifying that a student has successfully completed a particular study stream. There are so many fake universities granting fake degrees.
The apostille process certifies and inspires confidence that the degree you hold is authentic and that it is issued by a genuine college or university.
Apostilled educational documents help you to get a student visa if you plan to pursue advanced education abroad or a PR or work visa if you intend to work abroad.
Marriage certificate:
Consider a situation that you are looking to go abroad for work and wish to take your wife along with you. In that case you will have to produce a marriage certificate to get a visa.
You may be married and wish to go abroad to pursue higher education and want to take your spouse along with you. In that case too the authorities will ask for an apostilled marriage certificate to prove that the marriage is authentic.
The apostilled marriage certificate is necessary and it will help you to get a spouse visa, a dependent visa or a family visa.
Police Clearance Certificate (PCC):
The Police Clearance Certificate is proof of the fact that the bearer does not have a criminal record. Still, a PCC can be obtained by fraud.
In order to avoid these authorities will demand an apostilled PCC when you apply for a study or work visa as proof that you do not have a criminal past.
It is advisable to obtain the PCC and get it apostilled to improve your chances of obtaining a visa.
Export document certificate:
Take an example of a person who wishes to start a business or enter into a partnership in another country. The export document is a commerce document that will facilitate your business venture.
It becomes better and easier for you if you get this export document certificate properly apostilled since it will facilitate new company registration, obtaining export permission and in acquiring certificate of incorporation in a foreign country.
Single status certificate:
The single status certificate proves that you are single and not married at the time you apply for a foreign visa for study or work.
If you wish to travel to any country that is a signatory to the Hague Convention then you will be required to get this single status certificate duly apostilled.
Name Affidavit Apostille:
One of the documents you may be asked to furnish when you intend to travel abroad for study or work is the name affidavit. The name affidavit testifies that you bear the name that appears on your birth certificate and other documents.
This affidavit is necessary when you intend to change your name or correct the spelling mistakes or deviations that may inadvertently show up in related documents. So, the question is, why get the name affidavit apostilled?
The apostille stamp confers official authentication to the affidavit and will help to invalidate name change in another country as also prove you are genuine.
Death certificate:
The death certificate is to be obtained when a member of your family, especially parents or siblings or children have passed away.
If you are living in a foreign country and wish to press a claim then the authorities will require an apostilled death certificate.
Why get documents apostilled in India?
India is a signatory to the Hague Convention since 2005. Therefore, the apostille process is mandatory for individuals seeking to study or work in a country which also is a member of the Hague Convention. If documents are not apostilled then your visa application will face hurdles.
Who do you approach to get the documents apostilled? The proper authority is the Ministry of External Affairs. You can approach the Ministry directly but if you do not know how the system works then you are likely to face delays.
This is why you should engage our services for apostille services done quickly and efficiently.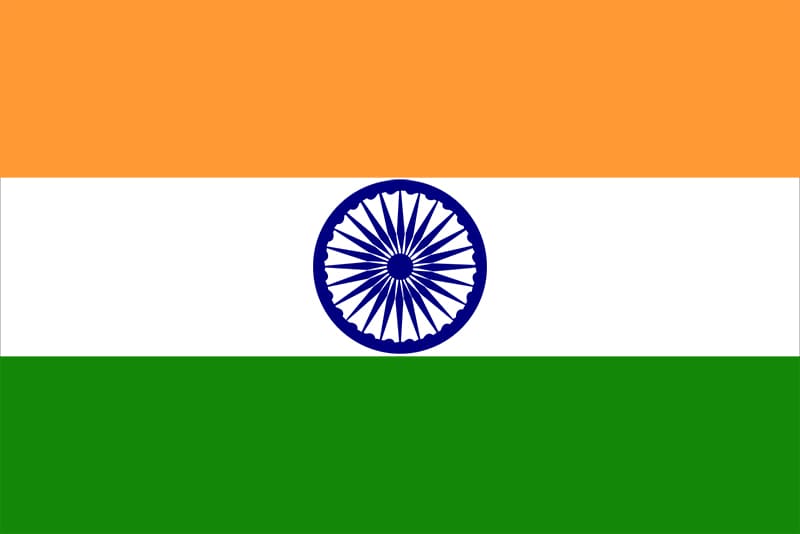 What is the actual Apostille process in India?
On paper it seems simple: you simply put together documents and approach the relevant authorities like the university, the SDM, your state's home department and the MEA but if you approach directly you will face issues if your documents are not in order and if you are not following the proper procedure.
The proper procedure is something like this:
In case of educational documents
Educational documents must be apostilled if you intend to study or work abroad or even migrate on PR. The steps involved are as follows:
Put together all your educational documents such as degrees and certificates and marksheets
Get them verified from the college or university
Get these documents notarized.
For state-level authentication you will submit such notarized documents to the Human Resource Development department of your State Government
Once the department verifies and approves the documents the entire set is forwarded to the MEA for the apostille stamp.
In case of non-educational/personal documents
The set of documents considered to be non-educational and personal include your birth certificate, marriage certificate and ID proof/residence proof. These documents must be duly apostilled.
The proper authority to approach is the Home department or the sub-divisional magistrate in your local jurisdiction.
First put together all such documents
Next, get them notarized from a local notary.
The State Home Department should be approached next to carry out State-level verification.
Once the State Home Department verifies and approves these documents, the set is forwarded to the MEA for the purpose of getting them apostilled. MEA will carry out the apostille process only if the State Home Department recommends and approves it.
In case of commercial documents
Not everyone goes abroad to study or work. Some intend to travel to set up business in foreign countries. In such cases there is a need to get commercial documents apostilled.
These commercial documents comprise of property papers, company registration certificates, partnership deed, bank account statement, certificate of incorporation, M&A of Association and others as also any agreement entered with a foreign partner.
These need to be apostilled if a businessman wishes to start a venture in a foreign country, enter into a partnership of joint venture or elect a director and for import and export of goods. The following steps are involved in the apostille process:
First you compile all the commercial documents.
Next, you approach your local Chamber of Commerce and get them to issue a verification certificate for the documents.
The next step is to forward the verified documents to the MEA
Once MEA approves and recommends then the final attestation is done by the Embassy of the country where the businessman intends to conduct business.
You must be very meticulous and particular about putting together all documents and ensuring there are no discrepancies. You must also go through each of the channels to ensure a satisfactory outcome.
Validity of the apostilled documents
The next question to consider is the validity period of the apostilled documents. In general when the State department or the SDM apostilles/verifies a set of documents, then the validity period is 6 months.
Different countries, however, specify different validity duration. In India, it is 6 months. In some countries, documents once apostilled are considered as having lifetime validity.
The look and appearance of the apostille sticker
So far we have been talking about the apostille sticker being affixed by the MEA. What does it actually look like? Take a look at the picture below.
It must be noted that the MEA is the sole authority empowered to issue and affix the apostille sticker to the backside of the document.
The sticker measures 9cmx9cm and it is computer generated.
Each apostille sticker has a unique identification serial number which becomes the point of reference for checks by authorities in any country. Just inputting that number into their system will show up all relevant details and guarantees authenticity.
The apostille sticker is registered in the computer system database with the date, number and time. The government seal is stamped on the sticker carrying the name of the issuing official with his signature.
The apostille process is carried out by Indian Ministry and authorities. Foreign embassies are not involved and should not be approached.
What if documents happen to be laminated?
In the first place if you intend to get documents apostilled do not get them laminated. The authorities do not accept laminated documents.
If, however, the documents are already laminated then do not try to remove the lamination because damage can occur.
Simply hand over such laminated documents to us and we will remove the lamination. We will then process the documents further for the apostille process.
How long does it take to get documents apostilled?
Since several authorities are involved in the process depending on the type of document to be apostilled the time frame varies.
Each department will take its time to carry out the verification process. If there is a query then the process is kept on hold until the applicant submits a satisfactory clarification.
In short, if everything is perfect then each department can be expected to complete the verification in a week. Overall, it can take a month or several months.
You do need to follow up to know if a query is raised and then submit an explanation or other documents. If you try to do this on your own you will become very frustrated running from one department to the other.
It is better to let us handle the apostille process on your behalf. We promise to get it done within a week or two at the most.
How much does it cost to get documents apostilled?
The cost depends on the type of documents, the connected processes, authorities involved and also on the number of documents. It is time consuming.
If you plan to do it on your own you will have to spend a lot of time and money. It can be expensive considering that you may have to travel to Delhi for follow up.
Engage us and the overall cost becomes far more affordable and hassle-free. Our charges are reasonable. If you want to have only one document apostilled it can cost slightly more but if an entire set is involved then we offer a package deal.
How do I get started?
Call us on 91 8000399331 or email us at [email protected] and our executive will get in touch with you to discuss your requirement. We will discuss everything and learn your requirements and then we will offer a specific quote.
Once you agree then we will start by guiding you how to get all the documents together and get them notarized after which our associate will arrange doorstep pick up from your place.
We then handle the entire process without bothering you. Once we receive the apostilled documents, we forward them to you through Blue Dart courier.
Why choose ND Universal for apostille services in India
We are experts with years of experience and expertise in apostille services
We guarantee fast and positive outcomes within the defined time limit
You are saved a lot of bother and do not have to run around and worry
We provide the right guidance based on your specific case so that there are no issues at all at any stage
Our prices are reasonable and balanced
We give you easy payment methods through different channels, all secure and safe
We maintain confidentiality and assure you that your precious documents will never be lost or misplaced
ND Universal is certified, recognized and authorized to carry out apostille business in India
We offer 24x7 phone, Whatsapp and email support.
---
Frequently Asked Questions
What Is MEA Apostille?

The Apostille sticker in India is issued by the Ministry of External Affairs. It is mandatory to get your documents apostille attested from the regional notary and then HRD/SDM, the Home Department, or the chamber of commerce to obtain an Apostille stamp from the MEA.
The apostille stamp will prove the authenticity and legitimacy of your documents to be used legally in a foreign country.

What do attestation and apostille mean? How are they different?

Attestation and Apostille are not very different. Attestation is a legalization process of authenticating the originality and genuineness of a document with the official stamp and signature of the issuing authority to use them as a legally verified document in foreign countries that is not under the Hague convention while document apostille is authenticated with the apostille stamp issued by MEA for the countries under the Hague Convention.

Do I have to submit my original documents to get Apostille services in India?

Yes, one needs to submit their original documents to get an apostille sticker as it is a legal process.

How do you ensure the security of our original documents and private information?

We understand how valuable your personal information and original documents are. That is why we follow a strict series of procedures with our highly professional staff to ensure the safety of your documents for apostille and privacy.

What are my documents laminated?

Our skilled and professional staff carefully takes the lamination off so that the document doesn't get damaged if the documents submitted are laminated. We still suggest you submit unlaminated documents only for document apostille, as the process of getting the document apostille involves various stamping and signing processes, and taking lamination off again and again may damage the document.

Why does one need an apostille certificate in India?

A Certificate apostille is required to prove the authenticity and legitimacy of your document in a foreign country under the Hague Convention. It is a mandatory process for obtaining an employment/work visa; a resident, family, or spouse visa; and a student or study visa.

For which countries an apostille certificate is necessary?

An apostille certificate is mandatory to get the visas for the countries that come under the Hague Convention. It is a treaty currently signed by 117 for apostille document verification.

Do we need the apostille in India?

Yes, an apostille is required in India as it also comes under the Hague convention. India signed the Hague Apostille Convention treaty in 2005.

What is the Hague Convention?

The Hague Apostille Convention is a treaty drafted by the Hague Convention including 117 countries currently. It was intended to create a simplified and universally recognized process to make legalization easier.

Who issues the apostille sticker in India?

The Document Apostille sticker in India is issued by the MEA or Ministry of External Affairs. The MEA is responsible for handling foreign or external affairs of the country.

Is it safe to hand over my documents apostille to the courier person?

ND Universal trusted courier facilities. So, when you hand over your documents to the courier person in India, they will provide you with a courier receipt that will serve as proof that you've submitted your documents to them. Our professional executive will keep in touch and coordinate with the courier person until they hand over the documents to our staff.

What is my document apostille in any regional language? Does it need to get translated?

If the document is in any language different from the language of the country it is being issued, it will need to be translated to the language of the country you are relocating to. Also, if your apostille document is in any regional language it is first needed to be translated into English and then the language of the country you are migrating to and both the copies of documents need to have apostille stamps on them.

Can MEA directly apostille a document in India?

No, the documents first need to get attested from the regional or a local notary, then from an HRD/SDM, the Home Department, or the chamber of commerce, depending on the type of document. After that, it will get an apostille sticker from the MEA.

How much fee and time will it take to get my documents apostilled?

The fee and time required to get your documents apostilled to depend on various factors such as the number of documents, the country you need them for, extra services the customers avail to, and the nature of the case.

Do you provide pick and drop facilities for apostille documents in India?

Yes, we provide pick-up and drop-off facilities for documents to save our customer's time all over India.

How can I track my documents once I submit them?

You can track the status of your documents by using the tracking system on our website or by calling our customer helpline to know the updated status of your documents.

How much time does it usually take to get a document apostilled?

It usually takes 5-8 working days to get one's documents apostilled.

How many types of document apostille are available in India?

Currently, there is only one apostille that is under the Hague convention of 1961.
What our customers saying?

Anshul
It is a tedious task and getting is done could be hectic when you have other things on your plate when you're planning on visiting foreign country for work or education. I indeed got lucky ND Universal came into the picture and help me getting the work done on time. Thank you for your services.

Praveen Kumar
I heard about ND Universal from a friend of mine, he was hustling with his paper work when he was travelling to foreign country, ND universal has guided me in ways apostille can be conducted really fast with hassle free services. They've done my task really well. Thanks for the assistance.
Get the Professional Apostille Services from ND Universal
We are one of the best attestation and apostille services provider with 9 years of experience. We provide same day pickup in Delhi, Bangalore, Hyderabad, Chennai, Pune, Kolkata and Vadodara.