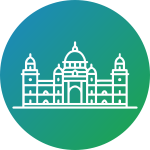 Apostille Services in Kolkata
ND Universal is a seasoned Apostille service provider in Kolkata offering quick Apostille services at reasonable costs.
As a leader in the domain, we are well-versed in the Apostille process and if you are going abroad for employment purposes or to pursue higher studies to unlock more opportunities then we are your trusted Apostille service agency in the city.
ND Universal-a leading Apostille certificate company in Kolkata,can also help you with an Apostille if you are looking to migrate permanently or open a new business overseas.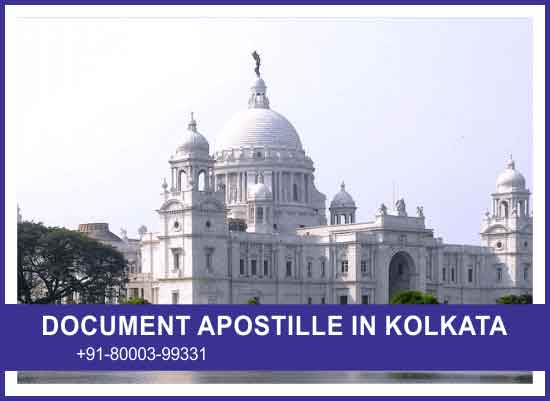 So, before we get down to understanding the process of getting an Apostille in Kolkata, let's first take a look at what an Apostille is and the reasons you will need it.
What's an Apostille Document and why is it needed?
An Apostille stamp or sticker is a way to testify to the authenticity of a certificate or document you want to use in one of the Hague countries. Apparently, the Ministry of External Affairs (MEA) and West Bengal Secretariat officials would need to legalize it.
This unique stamp on Apostille will be accredited on presenting original and attested documents.
In fact, getting documents apostilled is required in 92 countries.
Look at the map below to get a better idea, and click on it to see a larger version page with a list of countries.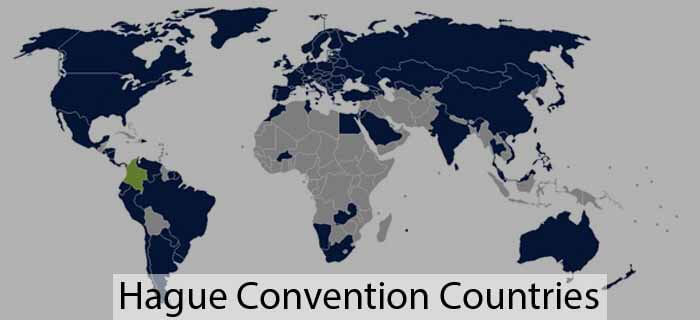 Reasons You Would Need an Apostille Stamp
Below are the documents you'd need to get apostilled for various reasons. Let's take a quick look.
University degree certificate
If you are interested in working or studying in a country that falls under Hague Convention, you'd need to get your university degree certificate apostilled as a part of the legal process. An apostilled degree certificate vouches for the authenticity of your qualification while seeking employment opportunities or pursuing higher education overseas.
Police Clearance certificate
PCC or police clearance certificate is a testimony of no-criminal record. A police clearance certificate alone is not enough and hence an Apostille stamp on the PCC is quite necessary. An apostilled PCC stamp helps foreign embassies consider your profile for visa application due to your testified clean record.
Export Document
Looking to establish or expand your business presence in a foreign country in the form of import/export or business registration? If the answer is yes, an apostilled export certificate is a mandatory requirement. At ND Universal, we help you get your export document apostilled by the relevant department in the shortest timeframes possible.
Affidavit Apostille
An affidavit is required to help individuals change their names legally and publically. If you wish to change your existing name in a foreign country, you'd need an Apostille on the affidavit to establish its authenticity.
Birth Certificate
An apostilled birth certificate is required to vouch for the authenticity of an individual's birth. It includes not just the date, time, and place, but nationality as well. If you are looking to obtain a foreign visa or seeking admission to a foreign university or college, an apostilled birth certificate will be required.
Single Status Certificate
To prove your marital status as single or unmarried, you'd need to get an apostilled single status certificate to be considered a legal and genuine document in a foreign land.
Apostille Process at a Glance
Once the Kolkata administration department-issued certificate is verified by the HRD, Home Ministry, or Chamber of Commerce depending on the class of the document, it will be sent to the Ministry of External Affairs or MEA for the final step of Apostilling the document.
Below is your step-by-step guide for personal, educational, and commercial document Apostille in Kolkata.
1. Apostille Process for Educational Documents
Academic or educational documents are required to be apostilledand the process involves university verification followed by notary attestation. Once this is done,
These documents will be sent to the HRD department to verify on behalf of the state. And finally, the MEA (Ministry of External Affairs) will apostille the documents.
2. Apostille for Personal or Non-Educational Documents
The process of getting personal/non-educational documents is slightly different. The documents are first attested by the notary before they are sent for the consideration of the SDM or State Home Department.
Documents verified and attested by these departments are sent to the MEA (Ministry of External Affairs) for Apostille.
3. Apostille Process for Commercial Documents
To get your commercial documents apostilled, you'd need to get approval/verification from the Chamber of Commerce. Please note that notarization or state verification is not involved in this process.
Once the Chamber of Commerce attests the documents, the documents will be forwarded to the MEA (Ministry of External Affairs) for Apostille.
So far, we've discussed the apostille process. Now let's
Take a View How Apostille Sticker Look's Like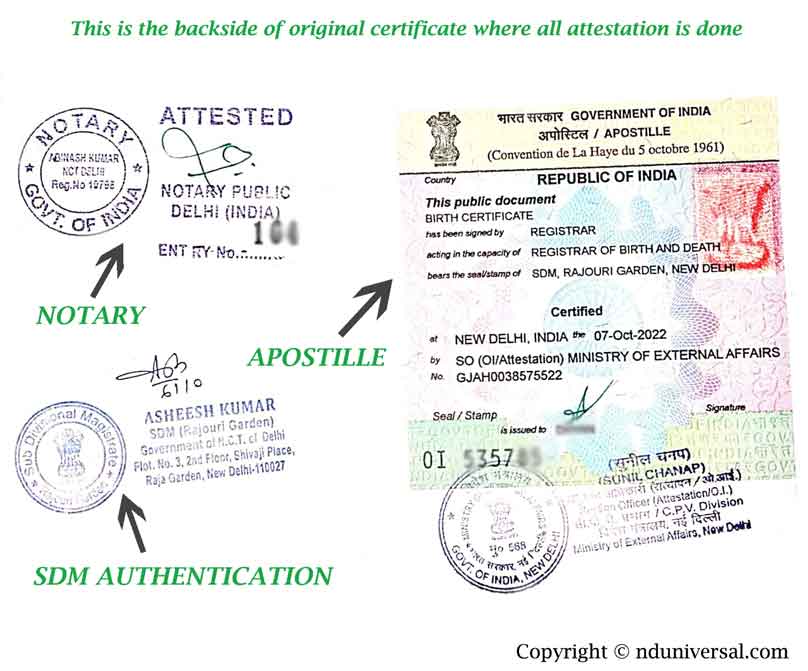 Apostille Procedure Timeframes
The apostille attestation procedure requires assistance from a professional agency as the whole process requires accuracy and precision. The documents have to undergo a series of attestations including the university, notary, state department, HRD, Chamber of Commerce, and the MEA depending on the class of the document you are looking to get apostilled.
Choosing to do it on your own will be extremely time-consuming and doesn't necessarily guarantee the desired outcome and that's where we come into the picture.
As a sought-after and reliable apostille service provider in Kolkata, we have immense experience in handling the whole process with utmost ease on your behalf.
It is our sheer pleasure to serve our clients and get them an Apostille in just 5 to 7 working days.
Cost of Apostille Services
Most Popular
Services
Regular
Urgent
Cost
₹ 3900.00
₹ 4900.00
Time
6-8 Working Days
4-6 Working Days
Pickup Facility
Drop Facility
Same Day Delivery
After Attestation
Remove Lamination
Wish to know about the next step?
---
Frequently Asked Questions
Get the Professional Apostille Services from ND Universal
We are one of the best attestation and apostille services provider with 9 years of experience. We provide same day pickup in Delhi, Bangalore, Hyderabad, Chennai, Pune, Kolkata and Vadodara.