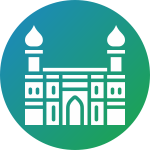 Apostille Services in Hyderabad
Are you planning to go abroad to pursue higher studies, seek employment or looking to Apostille your marriage certificate obtained from a different country in your home country?
If the answer is yes, then our apostille services in Hyderabad will be of utmost help to you. As your go-to apostille service provider in Hyderabad, we very well understand the hassle you have to go through to get document authentication done. There are numerous reasons why you might need an apostille. So without further ado, let's dive right in and understand what an apostle is and why you need one in the first place.
Apostille Document Explained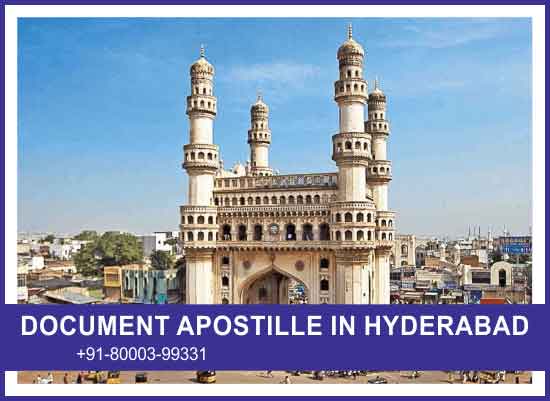 An apostille can be referred to as an authentication document that substantiates the authenticity of a public document from another country. It could be a birth certificate, incorporation papers, divorce decree, academic diploma/degree, power of attorney, contract, or even adoption papers.
So to understand this by a simple example, if you are a company owner looking to hire overseas talent that or vice versa, you would want to be sure of the genuineness of the certificates furnished by the candidate and that's exactly what an Apostille document does.
Countries from all over the world came to a consensus to make enforce a law according to which a person going to a foreign land for a job or residence would require to obtain an apostille to prove the genuineness of all documents.
Certificate legislation is the process of getting an apostille sticker on the certificate in question from the MEA (Ministry of External Affairs). This procedure is followed by all the countries that are members of the Hague convention.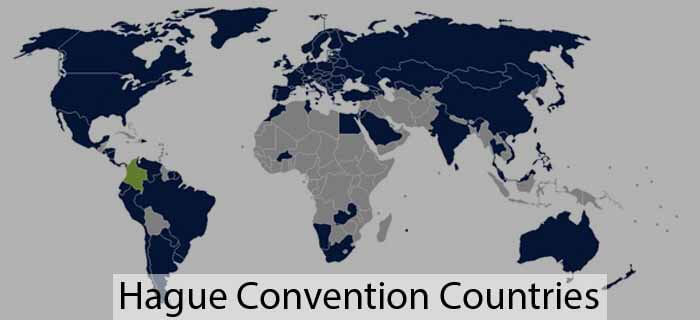 When Do You Need an Apostille?
You'd need an apostille document in the following scenarios
1. While applying for a visa
If you are looking to apply for a resident, student, or work visa; you'd need an apostille document to attest the authentication of all the Degree documents. An apostille document becomes necessary when you are applying for a visa and hence you must obtain it.
2. Apostillefor your marriage certificate
You'd need an apostille for your marriage certificate if your spouse is looking to get a resident visa. It is a mandatory document to process your resident visa. Being one of the best apostille services in Hyderabad, we have got you covered.
3. Export document apostile
Are you expanding your business footprint and looking to export products to Hague Convention countries? You truly need a pat on your back for your ambitious plan and we wish you all the best; however, you'd need an export apostille document.
4. Police clearance certificate
A police clearance certificate is also referred to as PCC. An Apostille is mandatory on a police clearance certificate to testify that you do not have a criminal record.
5. Birth certificate
An apostiled birth certificate is required if you wish to use it in a foreign country. First your birth certificate needs to be registered in hospital you were born and then with the municipal corporation. In old birth certficates where people used to name their children one month after the birth may need to get the certificate reissued before it can be apostiled.
Step by Step Process of Apostille Document
1. Notarization
2. Verification by the university (in case of educational documents)
3. HRD attestation
4. Attestation by the home department or SDM
Apostille Document Process for Educational Documents
If you seek apostille on your educational documents, the following steps are required.
HRD Attestation

HRD department provides apostille services; however, you'd need to get the documents notarized and approval from the university before your educational documents are sent to the HRD department for apostille consideration.

The MEA

After getting successful notarization, approval from the home department, and following the other state authentication procedures involved, the documents will be forwarded to the Ministry of External Affairs for apostille consideration.
Apostille Document for Non-Educational or Personal Documents
Attestation from SDM (Sub-Divisional Magistrate)

Attestation from a sub-divisional magistrate is mandatory after the notary and before the documents are directed to the Ministry of External Affairs (MEA).

Approval from the MEA

After getting the documents notarized and duly attested by the SDM, your documents will be sent to the MEA for the final procedure.
Kindly Note: In case you're looking to obtain an Italy, Portugal, Saudi Arabia or Austria visa, the HRD attestation becomes absolutely mandatory. To ensure the acceptability of documents and expedite apostille procedure, you are requested to get your documents duly attested by the HRD.
Apostille Document for Commercial Documents
Attestation by the Chamber of Commerce

After getting the commercial documents notarized, they will need an attestation by the Chamber of Commerce.

Approval from the MEA

Once the documents are duly notarized and attested by the CoC, they will be forwarded to the MEA for consideration.
As mentioned above, we are aware of the need for this and Process of the apostille.
Here, You Can View The Apostille Sample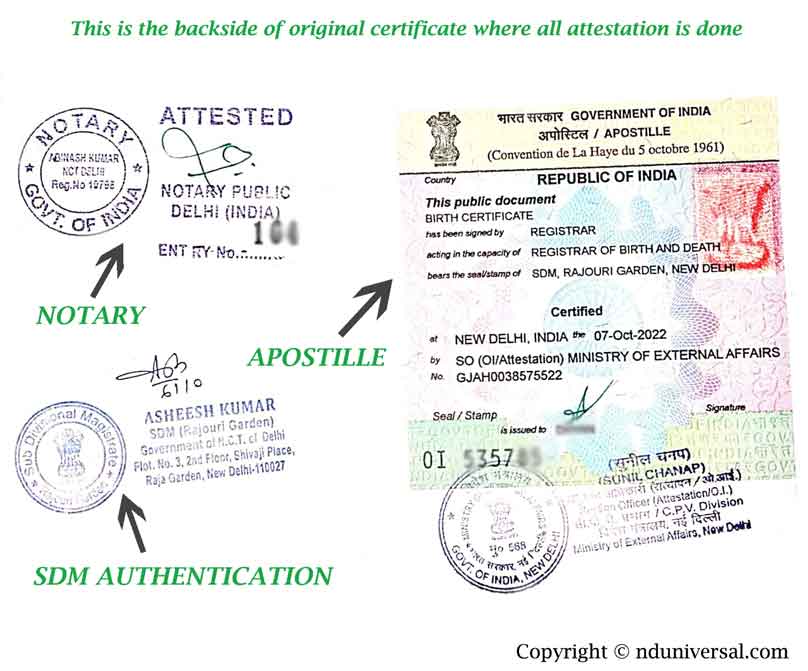 Cost Of Document Apostille in Hyderabad
Most Popular
Services
Regular
Urgent
Cost
₹ 3900.00
₹ 4900.00
Time
6-8 Working Days
4-6 Working Days
Pickup Facility
Drop Facility
Same Day Delivery
After Attestation
Remove Lamination
Apostille Procedure Turnaround Time
Wondering about the turnaround time or time required for the apostille procedure? Apostille procedure requires minute attention to detail and if you choose to do it yourself, the process might take forever. Particularly, when HRD attestation is also mandatory in the process, as a big chunk of the process relies on a prompt response from the universities.
The good news is that being the most reliable apostille service providers in Hyderabad, we are highly skilled, experienced, and wary of each step of the process. It helps us serve our customers with turnaround times as quick as 5 to 7 working days.
Wish to know more about the procedure?
---
Frequently Asked Questions
Get the Professional Apostille Services from ND Universal
We are one of the best attestation and apostille services provider with 9 years of experience. We provide same day pickup in Delhi, Bangalore, Hyderabad, Chennai, Pune, Kolkata and Vadodara.