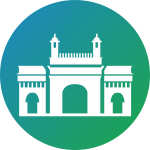 Apostille Services in Kolhapur
Obtaining an apostille for your documents in Kolhapur is proving to be difficult. Are you trying to hunt for someone to assist you in getting the visa? No need to worry anymore! We will help you.
We are a team of highly qualified experts with the mission of offering the finest services to our customers at reasonable prices. These services can be for non-educational or educational reasons, we are a team of specialists that specialize in all types of apostille processes (such as employment visas, work visas, or dependent visas).
When and Why Is an Apostille Essential?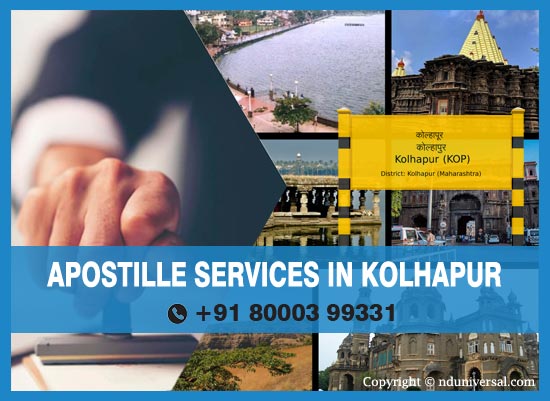 An apostille is a process that confirms and legalizes your personal and commercial documents, such as a marriage certificate, birth certificate, degree certificate, etc. So that they can be used in nations that are part of the "Hague Convention."
When your documents are apostilled by government representatives from your native country, they are considered valid. All legal papers that can be used overseas are verified and given an apostille stamp by the MEA, the ministry of foreign affairs.
Apostilling documents is crucial for international usage such as obtaining a visa, traveling abroad, being admitted to foreign colleges, conducting business or working, etc. In the part below, let's explore the apostille procedure for various types of papers.
Process of Educational Document Apostille Attestation
Notary
SDM or HRD Attestation
MEA Attestation
Process of Personal Document Apostille Attestation
Notary
Home Department of Kolhapur Mantralaya
MEA Attestation
Procedure for Educational Documents Apostille
Here is a brief explanation of the procedures for certifying educational documents:
1. Notary
First, the district notary of the home country must certify all the original documents that are required to be attested.
The educational certificates must include a stamp from a notary to make sure their validity.
2. University Verification
In this step, the verification letter and educational certificates are sent to the relevant University.
The involved University then validates the academic certificates, attesting to their accuracy, and stamps the paper with the words "Verified & Found Correct."
3. SDM/HRD Attestation
At the state level, the SDM, or Sub Divisional Magistrate, is responsible for attesting to the validity of different types of legal documents.
Because only one department is involved in the attestation of the relevant educational documents, the process is quite quick.
Getting an official stamp from the state HRD Ministry is the procedure of obtaining an HRD attestation (Kolhapur Mantralaya).
4. Ministry of External Affairs
The documents are forwarded to the Ministry of External Affairs when all the preliminary stages have been finished.
All educational documents are authenticated and certified during this process by the Ministry of External Affairs, who either stamps or signs them.
Note: If you are traveling to Portugal, Saudi Arabia, Italy or Austria, your documents must be attested by the HRD Department though SDM is Not Valid.
Here is a brief explanation of the procedures for attesting personal documents:
Procedure for Personal Documents Apostille
1. Home Department Authentication
This stage involves the home department authenticating your educational documents to certify their validity.
The State Council personnel are in charge of completing this procedure.
2. Ministry of External Affairs (MEA)
After completing the above stages, the MEA, or Ministry of External Affairs, must validate and certify the papers to be attested by stamping or signing the certificates to attest to their authenticity.
After completing this final step successfully, you are now authorized to travel for personal reasons to any nation that is a part of the Hague Convention.
Procedure of Commercial Document Apostille Attestation
Chamber of Commerce
Ministry of External Affairs (MEA)
Where Should My Documents Be Taken for Apostille?
First of all, it has always been done from the state capital, regardless of where you are in the state.
Documents and Certificates Required
Original Certificates
Passport Copy (Front & Back)
How long does the procedure take to be completed?
The document attestation procedure takes a long time to complete. It's a lot more difficult and time-consuming because there are so many processes involved! You can see from the above parts how long it takes for one attestation procedure to finish.
If you like to handle things on your own then there is a huge possibility that you will make mistakes during this apostille procedure and it will take more time.
We are here to help you, therefore, if you don't want to go through these lengthy and challenging processes. Please get in touch with our Kolhapur team of professionals to get your certificate attested at your door in about 5-7 working days.
---
Why Choose ND Universal for Apostille Services in Kolhapur ?