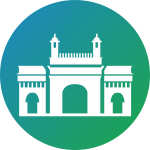 HRD Attestation in Mumbai
HRD Attestation is mandatory while you are traveling for a student visa or work visa to countries like Italy, Austria, Saudi, and Qatar. We provide the service of HRD Attestation in Mumbai for all educational documents to travel abroad.
Only the state capital can provide HRD Attestation, for instance, if your documents are from Maharashtra then it can only be attested in Mumbai HRD office.
Reading the below information, all your doubts regarding HRD Attestation will be cleared. Now let's understand the brief guide about HRD Attestation.
What is the meaning of HRD Attestation?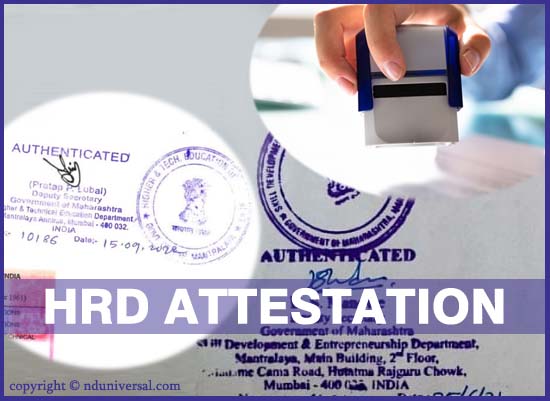 The procedure of getting an official stamp from the state HRD Ministry is known as HRD attestation. You can say that verifying certificates is a process that needs to be completed for a variety of reasons.
The Human Resource Department (HRD) is necessary when you want to authorize your educational documents. HRD Certificate Authentication is a necessary step to complete the procedure of educational document attestation.
When is HRD attestation necessary and how to do the procedure of HRD attestation?
You will see that verification of educational documents and certificates is necessary for different types of reasons like student visas, work visas, and many more. Degree certificate attestation is a necessary part of HRD attestation as it is one of the most important educational documents. You will see that there are two ways to complete the HRD Attestation process.
Nowadays in the market, you will see many Apostille service providers in Mumbai who don't know which apostille procedure they need to follow. They will talk sweetly and try to lure many customers to earn more money.
For example, if you are traveling to Italy or Austria then all your documents need to go through the HRD attestation procedure. Many agencies won't tell you but in the HRD attestation procedure, you will see two types.
1. First Way to complete the HRD Attestation process for Study Visa
Notary
Verification from University
Higher & Technical Education Department (Mumbai)
2. Second Way to complete the HRD Attestation process for Work Visa
Notary
Verification from University
Skill Development & Entrepreneurship Department
By comparing these samples you can see the difference between both procedures.
You will see that the HRD Attestation procedure includes many things and local agencies aren't aware of these small things. Only professional Authorized Agencies know about the smallest things of the HRD Attestation procedure.
Many people's visa applications got rejected because of the wrong HRD Attestation procedure. You shouldn't fall into the trap of the agencies that complete HRD Attestation procedures at cheaper rates.
Required Documents for HRD Attestation
Here you will find all the necessary documents that are required to complete the procedure of HRD Attestation.
Degree Certificate
Marksheet Copy
Passport Size Photos
Passport Copy
How long does it take?
You will see that it depends upon your university as all the documents will be sent to the University for Verification. Some universities take 7 to 20 days to complete the verification procedure. After the verification from the university, we will do the HRD Attestation procedure within 7 days. Call us and get in touch with our executive to get more information about HRD attestation. We also provide free pickup and drop services for documents.
Apart from Mumbai, we also handles HRD Attestation for the below mentioned cities of India.
Do you want to know the price? And wondering how to begin the HRD Attestation process then CLICK HERE.