Fastest UAE Embassy Attestation in Kolkata
The greater economic growth and promising lifestyle of the UAE allow enormous openings in the field of education and employment in addition to better personal growth. Authentic legalization or we can say attestation of your documents is a must from the UAE Embassy in terms of getting the visa. Verification of your documents from rightful parties is considered to be one of the most tiresome tasks before moving to the UAE. Though this procedure is very significant for you because this will give you the authority of using your documents lawfully in the UAE.
Not only this is a tedious process but also a lengthy one thus consuming more of your time as well as energy hence it is recommended to take help from attestation service providers to ease your process and that is what we, ND Universal is for. We will assure you of a stress-free attestation of the UAE Embassy Attestation in Kolkata.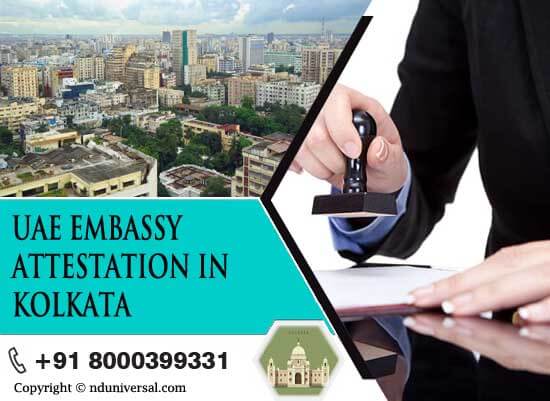 Is it necessary?
The government of the UAE requires educational, personal, or professional certificates issued from India to be attested by the Indian Embassy or Consulate in UAE for further attestation by the Ministry of Foreign Affairs of the UAE government before authorization of the UAE Visa. Compilation of this process will not only be useful for work and study visas but also for family and business visas.
Without attestation of your documents, it will not be allowed for you to stay or even visit the UAE. The lawful systemization of the UAE will not find your documents valid without being attested thus it is a very crucial step for anyone wanting to stay in the UAE. The only objective to do so is to make sure that no one would face any troublesome situation, in any case, if someone enters the border of the land without verified credentials then he/she will be charged with criminal procedures.
We will make your dream of staying in the UAE possible by providing you with the best attestation service.
Who Must Apply For Attestation And Why?
Certificate Attestation is a very crucial process for a person who is willing for a visa considerably for a long stay. The principal goal of this process is to verify your documents to prove your credentials and thus you will be seen as a reliable person in the UAE. Therefore, attestation of your certificates is very important and we will provide you with UAE Embassy Attestation in Kolkata by our fair and sound service.
With your certificates being attested you will be able to live a normal life with all the facilities that are provided for you by the government.
1. Educational Purpose
To get a study or work visa in the UAE
To be able to pursue your dream job or college in the UAE
To get equivalent certificates
2. Non-educational Purpose
You will be taken care of by your embassy in UAE
For admission of child in school (via Transfer Certificate)
To get a residence visa for child, partner, in-laws
Your purpose of visit, whether it is for education, travel, migration, or work is clearly stated to the UAE government
To get a business visa and being able to proceed it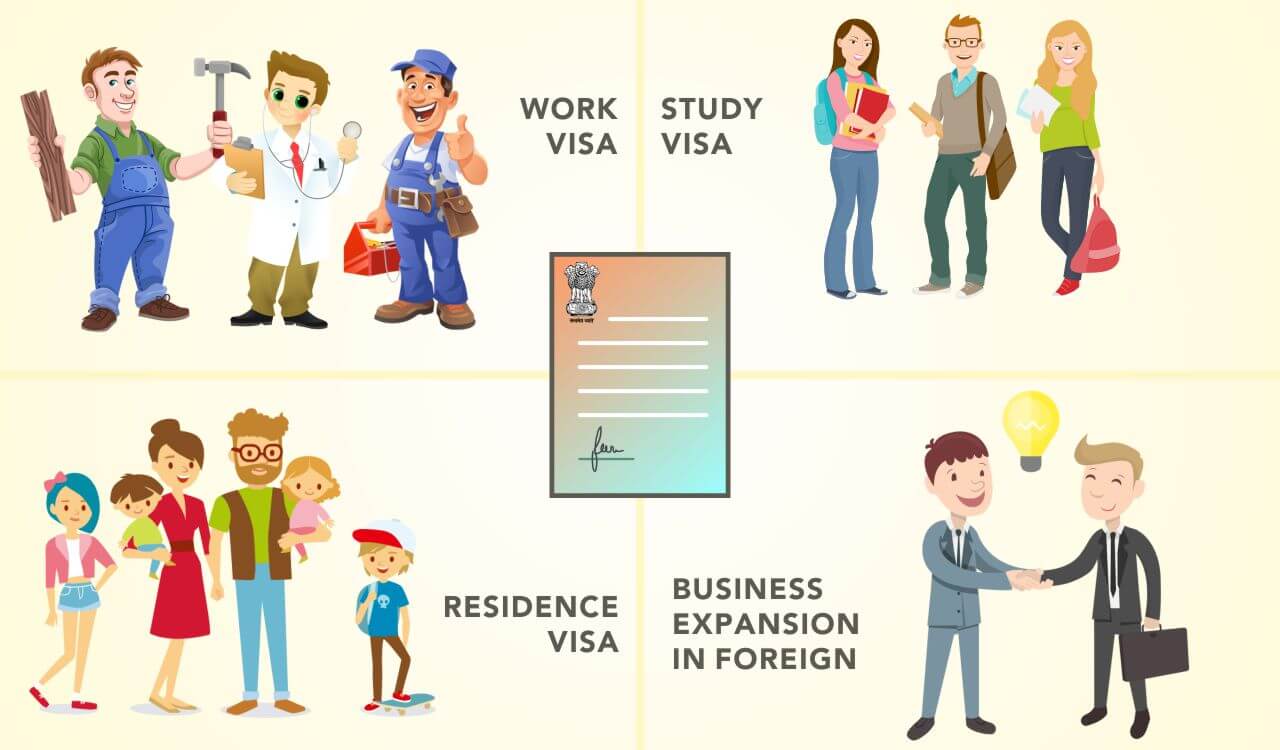 Benefits of Getting Your Documents Attested
Attestation of your certificates will provide you with these benefits:
1. For migration - If you are willing to migrate to the UAE then attestation of your certificates will play a major role in not getting you in any legal allegations.
2. For residence visa - The UAE has a promising life anyone would want to live, if you are planning for a residence visa then it is a must to get your certificates attested to get all the legal benefits and policies by your side and to get the visa as well.
3. For study visa - With no suspicion in mind, the UAE is one of the top places to get or complete your education from, thus you must get your documents attested legally so that you can use them in the UAE and take all the opportunities. Plus, it is the only legal way to get a visa.
4. For business visa - If you want to establish or expand your business in the UAE then you will have to make sure you have the business visa with attested documents for avoiding suspicion from you.
5. For work visa - With the rapidly growing economy comes better employment, if you are planning to work in the UAE for professional benefits then you must have the visa and thus attested documents for boosting your chances.
We will make sure that your experience of UAE Attestation in Kolkata will be very streamlined with the help of our professional staff and the client beneficiary services we provide in as much as short cost we can pertain to.
We work while keeping all the legal rules the government has laid down, the proceedings will be done lawfully.
The procedure will be divided into four parts -
Part one - We will get your certificates attested by the local notary from where they were issued.
Part two - After being verified by the notary we will pass your documents to the Home Department where the authenticity of your documents will be verified.
Part three - Documents being authenticated we will make sure your documents get a stamp from MEA (Ministry of Foreign Affairs). This will be the last step in considering the Indian government.
Part four - Your documents will be safely passed to be attested from the UAE Embassy in India.

The Cost of UAE Embassy Attestation
Here is the the cost of UAE embassy attestation for educational and non-educational documents:
Most Popular
Services
Regular
Normal
Urgent
Cost
₹ 7100.00
₹ 8100.00
₹ 9100.00
Time
15 Working Days
8-10 Working Days
4 to 6 Working Days
Pickup Facility
Drop Facility
Same Day Delivery
After Attestation
Remove Lamination
Note: No extra/added cost. Pickup and Drop charges are already added. In case you courier your documents an amount of 250 will be deducted from the cost.
---
Why Choose ND Universal?
Moving away from your land itself brings so much stress, just think about what all these lengthy processes will do to your energy and stress level? It will be no different to say that government processes are tiresome and time-consuming; you may think that it will be cost-efficient to get the work done by yourself but it is just a myth because you're traveling expenditure will be so much more than the cost we will offer.
Your one missing document will create trouble in the whole process, thus professional help is recommended. ND Universal will provide you with:
Safety of your documents, in addition, an easy to understand processing
Regular updates
Daily availability of service
Pick up and drop facilities of documents
High-quality attestation service from professional staff
Client satisfaction
Answer to all your queries
Fast service
Easy payment methods
Our only motto is to provide our clients with easy, reliable, stress and trouble-free attestation service at the lowest price possible. Your time and energy while planning for moving out is much required, let us help you with the deduction of your stress caused by the attestation and its confusing plus long processes.
---
Frequently Asked Questions