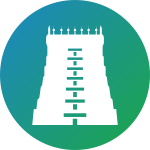 Apostille Services in Bangalore
ND Universal is providing a very satisfactory document apostille in Bangalore. If you are an individual who wants to go abroad for better job opportunities or a better education then you can contact ND Universal for easier document apostille. You can also contact ND Universal if your purpose of travel is different. So you can contact this agency for different types of Apostille Services in Bangalore. You will have to submit original documents with an apostille stamp, which is mandatory for traveling to other countries.
What is an Apostille?
An apostille is a sticker granted on the backside of documents to legitimize their authentication. Apostille of documents helps individuals prove whatever is stated in the documents. Apostille is not accepted by all nations. It is accepted only by the nations that are part of the Hague convention.
The MEA (Ministry of External Affairs) will grant the sticker to documents and certificates that will be original and verified beforehand by all the required authorities. An Apostille of documents is a sort of attestation that will certify the legality of various documents. Apostille stickers will also help individuals in getting visas.
Why and When Document Apostille is required?
Document apostille is a process with the help of which the documents and certificates will get eligible for the final Apostille sticker. Document apostille will help individuals in getting the authority documents and certificates when used in another nation. Apostille documents are necessary if you want to utilize the documents in the countries that have signed the Hague Convention.
Without a document apostille, individuals will not be permitted to use the documents and certificates in these nations. If caught doing such an act legal actions will be taken against them. Without document attestation, no one can clear the process of visa application. This Apostille process ensures the legality of all documents and certificates, allowing them to be used in the Hague Convention countries. So you have to be careful when choosing the agency that provides services of Apostille Attestation in Bangalore.
1. Degree Certificate
A postgraduate certificate should get an apostille as it is mandatory for student and work visas.
The process of getting an Apostille stamp on a degree certificate is known as degree certificate apostille.
Individuals who wish to study or work in countries forming part of the Hague Convention should apostille their degree certificate.
The apostille will ensure that degree certificates are verified for usage in Hague Convention countries.
A Postgraduate degree certificate will benefit in getting admission to universities or colleges. It will also help find better job opportunities.
2. Birth Certificate
A birth certificate is a personal document used for stating general information about an individual including nationality.
Apostille of the birth certificate helps claim the information mentioned in the document.
Apostille of Birth Certificate will help individuals get admission to college and universities and also aid in getting a visa.
3. Marriage Certificate
A marriage certificate is a personal document that legalizes the wedding between two people and proves their marital status.
An Apostille of a marriage certificate will help a couple to validate their marriage in a foreign land.
You will see that the country where the marriage took place will issue an Apostille of Marriage Certificate that will authenticate the marriage.
Individuals who get the marriage certificate apostille can acquire a family visa, dependent visa, spouse visa, and residency visa.
4. Police Clearance Certificate
A police clearance certificate is issued to prove the previous criminal offenses of an individual.
If an Indian Passport holder applies for a long-term, residential, or employment visa, then they will get a Police Clearance Certificate (PCC).
The apostille of PCC is significant to verify the data related to past criminal activities that can hinder the process of visa grants.
Apostille of PCC will help individuals get a clean chit that will help in the visa acceptance process.
Apostille stamp on PCC is a type of authentication that is used to verify the authenticity of documents and certificates.
5. Export Document Certificate
Apostille of this commercial document will help business people in opening a business.
An export certificate is a document issued by the customs authorities that will allow the people to ship their goods to another country.
A businessperson willing to do business in countries part of the Hague Convention should get an apostille of this certificate as it aids in commercial-related work.
Apostille of the certificate will result in ease for company registration, business expansion, etc.
6. Single Status Certificate
This certificate will help an individual to show that they are not married.
It helps in stating that someone is single by status and is not married at the moment.
A Single Status certificate should get apostilled to show the status in countries that are part of the Hague Convention.
7. Affidavit Apostille
An Affidavit apostille will help individuals in authenticating their birth name.
It will also help in changing any individual's name.
Apostille of this certificate will help in name correction as well.
8. Death Certificate
The Apostille of Death Certificate will help in getting the claim of an individual who died overseas.
It will give proof that an individual is no more.
The Apostille of Death Certificate is important to get the person's body from another country part of the Hague Convention.
Countries Accepting Document Apostille
Not every country will accept documents that have an apostille sticker instead of embassy attestation. Only countries that are part of the Hague Convention accept documents with an apostille sticker. Apostille documents need not be attested by the embassy in such cases.
To use documents and certificates in countries that are a part of the Hague Convention it is mandatory to get their apostille else they will not be accepted by the authorities and using them will be considered illegal. The document apostille will be accepted by ninety-two countries approximately. All the documents and certificates should get verified before being submitted to the MEA for apostille.
Process of Document Apostille
Since there are so many documents of different types, various departments are in charge of certain types of document verification. Each state or union territory has its protocol for apostille and if you are wondering how to get a certificate apostille in Bangalore, you will find the solution here. The documents and certificates have to be verified by these in-charged departments before the final authentication followed by granting of an apostille sticker by the MEA (Ministry of External Affairs), India. The following process should be followed for authenticating verification of documents:
For Educational Documents
Educational documents are any documents that verify your educational background. For documents that are related to academics, the following steps are followed:
The initial stage in the authentication of educational documents is to get Notary Attestation. Notary verification or authentication by the university.
The documents will be eligible for verification by the HRD (Human Resource Development) Department that comes under state verification.
After verification from the above departments, they are submitted to the MEA (Ministry of External Affairs) which grants the documents their apostille stamp after checking the verification.
For Non-Educational/ Personal documents
As you can see, Apostille is the process of legalizing documents that contain personal information about the applicant. For documents that are personal or non-educational, the following steps are followed-
Verification of documents by the local notary. The collector's office will perform the Notary Attestation process at the regional level.
After notary verification, they can be verified by the State Home Department or SDM (Sub Divisional Magistrate). It is a state-level verification.
After verification by the above-mentioned departments, they will be eligible to get the Apostille stamp from the MEA (Ministry of External Affairs) which handles the authority of looking after issues related to foreign premises.
For Commercial documents
Commercial documents are the paperwork that contains various facts about the applicant's business capital. Commercial documents go through the following process of verification to get an apostille stamp:
The commercial documents will get verification from the Chamber of Commerce. The local notary will not play any role here.
After the verification by the Chamber of Commerce, the documents will be eligible to get the apostille stamp from the MEA (Ministry of External Affairs)
The steps mentioned above should be followed systematically and none of them should be neglected as there is no space for mistakes. Verification should be done by all the relevant departments or the process will be affected. If you plan on traveling to another country from Bangalore, you should look for an agency that provides apostille attestation services in Bangalore.
What does an Apostille sticker look like?
An apostille sticker is given at the backside of the document and certificate. Apostille stickers are provided only to original documents.
The apostille sticker is computer generated and is square. Its length is about 9cm.
The sticker apostille will contain a distinctive identification number.
With the help of the identification number, the countries that are part of the Hague convention will be able to check the legitimacy of documents and the information mentioned.
The sticker is registered, numbered, impressed, and dated with the government official's seal on it.
Attestation of documents and certificates from the embassy is not required once being apostilled.
The apostille sticker is provided by the MEA (Ministry of External Affairs) India, which is a central government department.
What if the documents are laminated?
Many documents are being laminated by the individuals after the issue for safety purposes. The Apostille sticker will be granted on the original and non-laminated document. If your documents are laminated, do not try to take the lamination on your own. Many people attempt to remove lamination on their own, causing the laminated documents to be damaged. Instead, send us the documents exactly as they are. Our professionals will take the lamination safely, and your document will proceed with the apostille process.
Documents Required For Apostille
Several kinds of documents are required for the process of an apostille. The general and main documents are-
Documents or certificates related to Education
For graduation, SSC and HSC certificate of 10th and 12th respectively
For post-graduation, the degree certificate of graduation
Documents or certificates that contain personal/non-educational information like:
Birth Certificate
Marriage certificate
Single status documents
Documents or certificates that are used for commercial purposes such as:
Export certificate
Power of attorney
Other supporting documents
There are many supporting documents that are to be attached as well-
Copy of your passport
Passport-size photographs
Application receipt of the passport
Photocopy of your Aadhar Card
Photocopy of your Visa
Time frame to complete the procedure
The time that is taken by the process can not be generalized as this depends on the origin and type of the document and certificate. Documents and certificates have to go from verification by different departments which affects the time taken. If you are wondering how long it will take to complete the process of apostille in Bangalore, you will find the answer here. Different departments work in unexpected time frames and sometimes the documents are held up. The period can be anything from a week to months.
If you plan to get the apostille by yourself then you will undergo a lot of pressure with distress by your side. By hiring ND Universal, you will get the documents with an apostille stamp within seven working days. We will not hold any documents, and there will be no lag in the process.
What is the cost of an apostille?
The cost of the apostille depends on the origin and type of documents. It will also depend on the number of documents to be apostilled. Different documents need verification from different departments. You will see that prices differ from one state to another. Thus, the process can cost much more than what ND Universal will offer you. Travel costs will also be there if you decide to do the process by yourself.
By hiring ND Universal you will not have to worry about the cost as we work transparently and will not charge you more than needed. We assure you that documents will be safe with us and you can call our executive for further details.
Validity of Apostille for Bangalore issued documents
After the Apostille of various documents is completed, you must submit them within 6 months or 12 months. Apostille documents normally have a six to twelve-month validity term. The validity of Apostille documents will change from one country to another. Apostille documents and certificates are valid for a lifetime in some countries. Please contact our executive for additional information if you have any questions regarding the validity of Apostille documents in your country.
How to start the process?
The process of Apostille can be very conjuring and troublesome. Thus we have simplified the process for our clients. For hiring us, you can call our executive. Our executive will personally attend to you and explain the process we follow. Once the formalities are done, we will start the process by collecting the document from your home. After collecting the documents, we will send you a receipt for the same.
After receiving the documents, we will start the process without any delay. You will be able to track your documents online. We will also keep you updated about the same. After the apostille is done, the drop-off services will be provided by the Blue Dart dispatch. You will receive all the details of your documents, with which you will be able to track your documents till they reach your doorstep.
Why Choose ND Universal?
There is a lot of pressure and trouble when an individual does the apostille process by themselves.
The process can be very daunting and confusing. Hence we have simplified the whole process for you. You can call our executive anytime who will provide answers to all your queries regarding the process. We are government authorized service providers and there will be no extra charges without any solid reason. We assure you of the safety of your documents and take responsibility for it as well. We will provide you with the best and most satisfactory apostille service in Bangalore.
Our Highlights:
Free pick up and drop off services : We provide our clients free Pick-up and drop-off services for their documents.
Value of Brand : We have 8+ years of experience and have been providing satisfactory apostille services in Bangalore.
High-end customer service : Our motto is to provide high-quality services to clients. We promise to help get your documents with apostille stamps within 5-7 working days.
Affordable cost : We will not charge more than needed, and the entire process will be transparent. No extra money will be charged for any unnecessary reason.
Tracking system : You can track your documents and it can be done through a barcode provided by our Team.
24*7 customer service : You can call us whenever you feel like it and we will solve all your queries and problems in a very professional manner.
---
Frequently Asked Questions