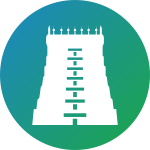 Attestation Services in Bangalore Doesn't Have To Be Hard. Read These Tips
Attestation services is a way of receiving assurance from MEA and other government officials. The concerned officials at the MEA, embassy, notary, and state offer a stamp on the document's certification as a proof.
Most people require attestation on their documents to process their visa. The duration of visa depends directly on the attestation time of the documents. You can do the process by yourself, but it is daunting. Looking for attestation services in Bangalore means seeking professional assistance. Such providers are from reliable companies and they have lots of experience that the possibilities or errors are low. Anytime, you need certificates attestation in Bangalore on an urgent basis means approaching professional assistance is the best.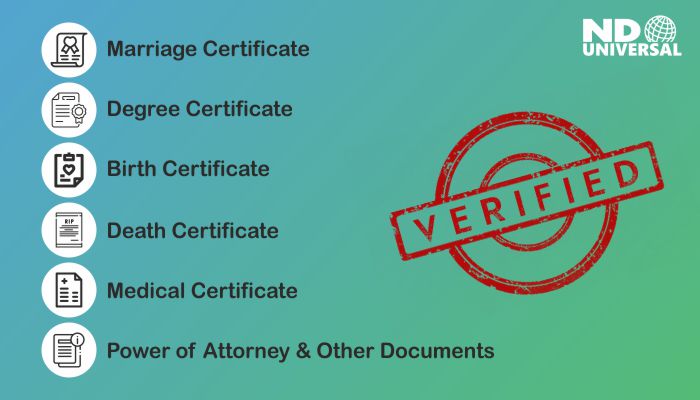 What are the Attestation Services in Bangalore?
The attestation services are about receiving attestation on the documents from the government authorities. It is the evidence of legalization. The legalization or attestation services available from attestation providing companies like ND Universal ensure the process is convenient and you can reach them easily. The authentication requirement is a must. The attestation services providing company reach the government authorities without any difficulty. Thus, they obtain the certification on your documents, even on urgent notice.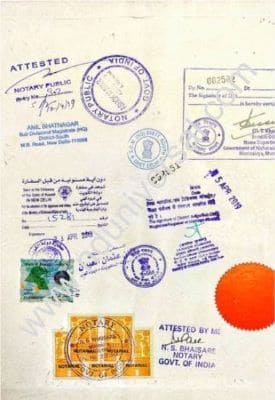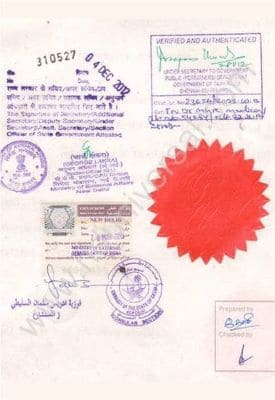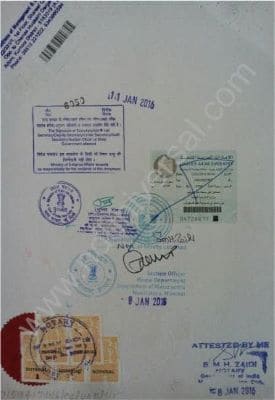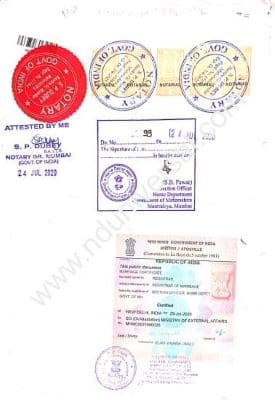 Sample copies of documents attestation stamp
What is the need for Document Attestation in Bangalore?
The key objective for acquiring documents attestation is a way of giving evidence of the documents and about the person in possession of these documents to be reliable to the concerned authorities. Thus, it assures belief between an individual and officials. It is mandatory to get a student, residence or employment visa. It is a must even if you have plans to expand in foreign countries your business. The document attestation services fulfill the need for document legalization.
Work Visa
Study Visa
Family Visa
Business Develop in Foreign
How to obtain Certificate Attestation in Bangalore?
Bangalore is a huge metro city and there are many trusted services to handle your certificate attestations. You can find in Bangalore a trusted certificate attestation service providing company offering professional document verification services and ND Universal is one of the authorized attestation service provider in Bangalore for 9+ Years, Contact for free quote.
Going abroad is in itself a challenge, that your mind is occupied with many new things to adapt. Although, to make the first move, you must obtain attestation for your documents. Each country has a different immigration procedure and the rules and regulations are different. However, document attestation is a requirement to follow to ensure a smooth transition.
Taking the services of attestation services providing company ensures offer speedy authentication services. You can get your documents quickly verified and receive attestation perfectly. The company professionals are well-versed with all the steps to follow the legalization procedure for certificate attestation. It includes the attestation from Embassy, MEA, SDM., HRD, Apostille, GAD, Notary, and Home Department.
What are the Categories of Document Attestation?
There are 3 document types requiring authentication, namely, commercial, personal and educational. The agency professionals know everything about the document attestation services. The agency provides personal documents verification such as marriage certificate, birth certificate, or educational documents including degree certificate, mark-sheets, school leaving certificate, attestation services. If you require you can avail attestation on commercial documents such as board resolution, memorandum of association, and certificate of incorporation.
What is the process for Certificate Attestation in Bangalore?
Certificate attestation in Bangalore is a lengthy process asking legalization from the Embassy/consulate or MEA. There is a need to follow the legalization steps in different levels.
The attestation process is to receive attestation from state government officials or the local officials to the central government. If you choose to acquire professional services, it begins with submission of documents in Bangalore. However, the actual beginning of certificate legalization of documents attestation is from the time you handover your documents to the professional services.
The procedure is as:
Notary attestation > Home Department/SDM Attestation > MEA Stamp > Embassy Attestation.
How much time to get Document Attestation in Bangalore?
The legalization includes a list of documents. Thus, the time required relies on different aspects, such as, the country you need authentication for, the documents type, or the organization you need it form. It will take a couple of weeks to a month to complete the process. The time relies on the document attestation details and requirements. If you need the document attestation in urgency, Contact ND Universal the professionals will ensure you receive the document attestation within a short time, depending on your requirement. We provide Attestation service in Delhi, Hyderabad, Chennai, Kolkata, Mangalore, and Mumbai