Oman Embassy Attestation in Kerala
ND Universal is the leading Oman Embassy Attestation services provider in Kerala, accepting documents for attestation from all over the world. Established couple of years ago, the company has marked its presence and provides primarily services for certification for the documents from various authorities. Our service at ND Universal offers apostille services for different kind of documents including Educational Certificate Apostille, Non-Educational Documents Apostille like birth certificate, Commercial Documents Apostille. We believe in offering valuable services to our client to make their process for legalization. The apostille, procedures begin at the Notary attestation and carried on by SDM attestation.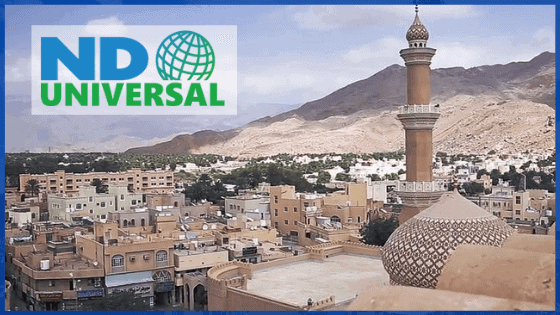 We are here for Attestation Services for Oman Embassy Attestation in Kerala
Oman Embassy Attestation in Kerala
Moving to foreign land? Get your attestation done before you get into trouble. We're here for your help! If you're planning on moving abroad, it is necessary to have proper documents built so that you'll save yourself from trouble.
What are the different types of documents that can be attested?
Types of document include,
Educational document attestation is required when an individual is flying to foreign country to attain education or for the purpose of employment. Attestation can be done for SSC Certificate, HSC Certificate, Higher Education/ Degree Mark sheet, etc.
Non Educational Documents like Birth Certificate, Marriage Certificate, School Leaving Certificate, Medical Certificate, PCC Certificate, etc can be attested.
Commercial Documents attestation includes Power of Attorney, Invoice Certificate of origin, GMV Certificate, Certificate of Incorporation, Article of association, Memorandum Certificate, etc
How can I get the documents attested?
The process includes
Attestation of Documents from Notary
Attestation from HRD (This is not applicable for all countries)
Respective State Attestation for Educational Documents
MEA Stamp
Embassy Attestation
How much time does the process take?
It takes about a week and a half to process the documents and get the attestation done.
How can I contact ND Universal for attestation?
You can check our website or give us a call or even drop a mail for inquiry. Our staff will get in touch with you in no time.
What We ND Universal Offer?
Our services for attestation of documents in Chennai offers,
MEA Attestation
Embassy Attestation
Apostille Attestation
HRD Attestation
SDM Attestation
Home Department or Mantralaya Attestation
GAD Attestation
What is the fees for attestation of documents?
ND Universal has standard charges per document when it comes to attestation, besides this you only need to pay the embassy charges for attesting your document.
---
Why Choose ND Universal for Oman Embassy Attestation in Kerala?
ND Universal is the pioneer for providing Oman Embassy Attestation in Kerala. We are known as the customer oriented firm for offering hassle free services with free pickup and delivery to the documents. Our team is available 24*7 online to take your inquiries. Feel free to reach us out in case of any concerns. We also provide Oman Embassy Attestation service in Delhi and Mumbai