Egypt Embassy Attestation in Mumbai
ND Universal is the leading Egypt Embassy Attestation in Mumbai, accepting documents for attestation from all over the world. Established couple of years ago, the company has marked its presence and provides primarily services for certification for the documents from various authorities. Our service at ND Universal offers apostille services for different kind of documents including Educational Certificate Apostille, Non-Educational Documents Apostille like birth certificate, Commercial Documents Apostille. We believe in offering valuable services to our client to make their process for legalization. The apostille, procedures begin at the Notary attestation and carried on by SDM attestation.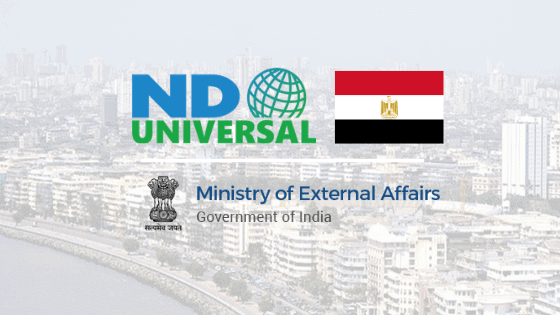 We are here for Egypt Embassy Attestation in Mumbai
Egypt Embassy Attestation in Mumbai
People looking to go out of India for any specific purpose should get their documents properly attested by the government authorities. For this process to be completed within the dedicated time frame, you need to stick to the standard principles and procedures. With the assistance of ND Universal Embassy Attestation Services in Mumbai, you need not worry about attestation of your documents.
Documents ND Universal Attest:
There are three types of document which needs authentication namely,
Educational Documents (SSC Certificate, HSC Certificate, Higher Education/ Degree Mark sheet)
Non Educational Documents (Birth Certificate, Marriage Certificate, School Leaving Certificate, Medical Certificate, PCC Certificate)
Commercial Documents (Power of Attorney, Invoice Certificate of origin, GMV Certificate, Certificate of Incorporation, Article of association, Memorandum Certificate)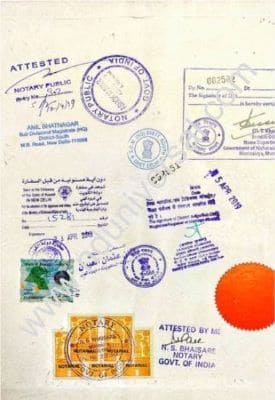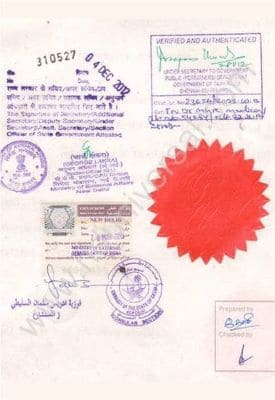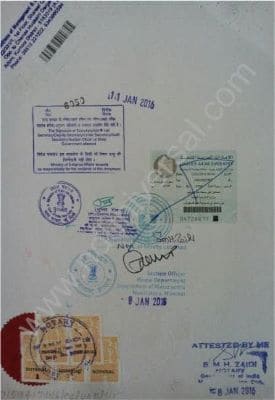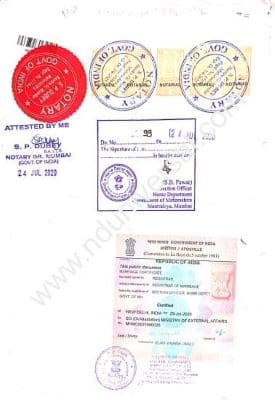 Sample copies of documents attestation stamp
The Process of Embassy Attestation for Egypt includes,
Attestation of Documents from Notary
Attestation from HRD (This is not applicable for all countries)
Respective State Attestation for Educational Documents
MEA Stamp
Embassy Attestation

Why you need Embassy Attestation?
When a document is attested, it eliminates all worries regarding the genuineness of the documents and eases the process of your international visit. Such authentication is the legal necessity that takes place before you visit any foreign country involving your personal or career-related advancements.
Work Visa
Study Visa
Family Visa
Business Develop in Foreign
What are the documents required for Embassy Attestation?
ND Universal will be requiring,
Original Certificates
Passport Copy
Passport Size Photographs
Embassy Fee, and
ND Universal Attestation Handling Charges
---
Why Choose ND Universal for Egypt Embassy Attestation in Mumbai?
ND Universal is the pioneer for providing Egypt Embassy Attestation in Mumbai. We are known as the customer oriented firm for offering hassle free services with free pickup and delivery to the documents. Our team is available 24*7 online to take your inquiries. We have been offering attestation services in India for many years and are known for following standards while offering hassle free services. ND universal is the consulting agency that reaches to the government authorities for you in order to obtain certification on documents on a regular or urgent basis. We offer fast and reliable services with pick and drop facilities with great customer service support.
ND Universal respects their client's significance and maintains transparency with no hidden cost. Feel free to reach us out in case of any queries.